Iowa Soccer's Share the Love, Powered by Score Sports is an initiative and partnership designed to help the game be more accessible to communities that can truly benefit from some love. With the support of an equipment partner, the Share the Love, Powered by Score Sports program will help others in a tangible way.
Through a process, Iowa Soccer identifies the areas where "love" is needed and with local leaders, prioritize needs and make final equipment decisions.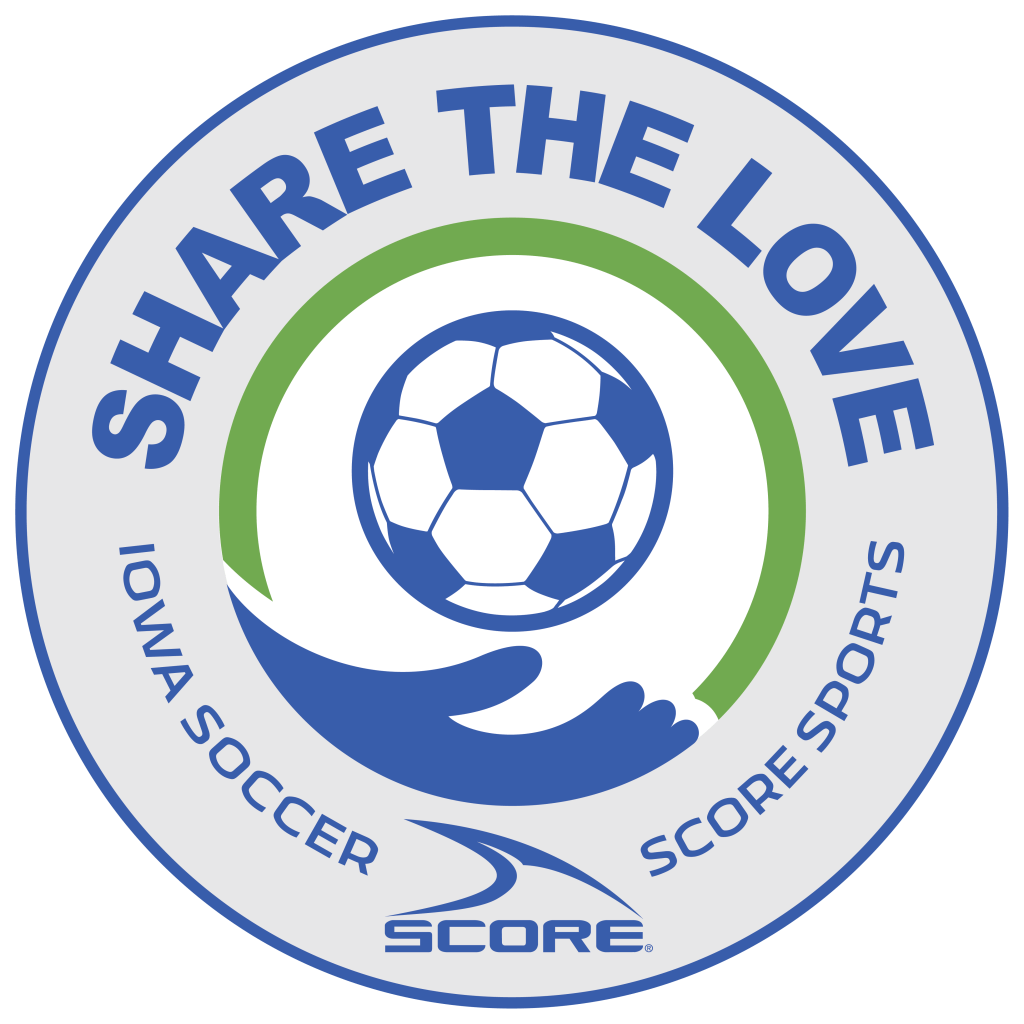 Powered by Score Sports
We appreciate the generous support from Score Sports, who each year donates up to $10,000 worth of soccer equipment that we are able to distribute across the state! Powering this program since 2019.
request timeline and process
Fall 2023

Due end of day November 30
Review period December 1-13
Decisions announced December 14-17

Spring 2024

Due end of day February 26
Review period February 27-March 4
Decisions announced March 5-8